Editor's Note:
US President Barack Obama began his first visit to China Sunday, and will be in the country till Wednesday, sparking much attention from the Chinese public. The following are interviews conducted by Global Times reporters Chen Chenchen and Wang Yuan with four Chinese citizens from different industries. Each discussed their personal thoughts on Obama's visit and China-US relations.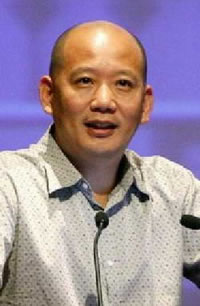 Yuan Yue, founder and chairman of Horizon Research Consultancy Group, China's biggest independent professional research and consultancy firm conducting public opinion polling
According to Horizon Group's latest survey, conducted this June in China's 10 major cities, ordinary Chinese people's favorable attitudes toward the US are at their highest point for years – 63.8 percent of the 3,000 participants "emotionally like or very like the US,"63.98 percent agree that "the US is economically the most important country for China,"and 33.57 percent consider that "the US will become China's closest partner in security cooperation."
The Obama administration has generally delivered positive signals to China in the past months, despite the recent trade friction between the two countries. In my experience, trade conflicts do not trigger grass-roots anger, unless such conflicts exert significant impacts on economic situation.
Besides, according to our survey, currently more than 60 percent of Chinese agree that "the US welcomes China growing strong, and keeps cooperative relations with China,"though more than 30 percent think that "the US is trying to prevent China from growing stronger."The former percentage is much higher than that of two or three years ago – during the Bush administration, the figure was about 40 percent.
Nowadays, some US politicians have unprecedentedly shown their modesty when speaking of China. It's also expected that Obama will continue to encourage China to adopt economic stimulus policies. The US's modesty satisfies the psychological demand of ordinary Chinese as citizens of a grow-ing power.
Most Chinese understand that China is not the most powerful country in the world. Moreover, the US is not adopting a containment policy.
Some 10 years ago, before former President Bill Clinton visited China, our public opinion polls showed that only 40 to 50 percent of Chinese people held favorable attitude toward the US.
However, the percentage surged to 79 percent after Clinton declared the newly phrased policy toward Taiwan during that visit. Obama may also declare his government's detailed policies toward China during his visit, or wait and see what he can get from the US-China cooperation.
Ordinary people in the two countries are actually quite similar to each other. Both are open-minded, diligent, pragmatic and willing to try fresh things. Many Chinese use US computers, shampoos, and observe American festivals, just as Americans nowadays use chopsticks, play with toys made in China, and wear clothing manufactured here.
Rao Jin, an Internet entrepreneur and founder of anti-cnn.com, a grass-roots online forum established after the March 14 protest in Tibet in 2008
Most of my friends care about Sino- US relations, but not deeply. I personally have positive expectations of Obama's visit – but not that high.
Like many young people in China, I watch US TV series and log onto US websites, like Facebook, Twitter and Youtube. A question keeps haunting me – is the information my friends and I put on these websites safe? Will our information be easily snatched especially within the circumstance of tense international relations?
We see from TV series like Prison Break that agents from US intelligence agencies like the CIA have such great powers that they can easily acquire someone's private information, and even make the person disappear.
Admittedly, this is fiction. Nevertheless, such things do take place in reality. In the US, fierce debates are going on over how to provide detailed protection of privacy – since they are still tangled with their own problem, why are they qualified to arrogantly criticize Internet usage in China?
The cultural values of the two countries are different. The Chinese advocate common efforts and common victory, whereas Americans upheld heroism – it's often an individual hero who saves the mankind and the entire world.
According to my surveys and observations, a great number of Chinese youth still has a simplified and beautified perspective toward the US and other Western countries.
I often ask many college students to use one adjective to describe other countries, and the answers are astonishingly unanimous – "open"or "free"US, "gentle"Britain, "romantic"France and "efficient"Germany.
I hope anti-cnn. com will develop into a real grass-roots media source in the future, providing information for multiple fields besides political news and guiding more reasonable Internet communication.
Yang Dongping, co-founder and vice president of Friends of Nature, the oldest Chinese environmental NGO, established in 1994
Environmental protection and climate change are key issues in Sino-US relations. It's very encouraging that Obama has begun taking a positive attitude toward these issues, rather than disregarding the interests of the whole of humanity.
I personally think that China should take on more responsibilities to curb global warming.
Though China's per capita emitted sulfur dioxide is much lower than the world average level at present, its total discharges are extremely high. My colleagues and I believe that China should step up efforts to reduce the energy consumption and carbon emis-sion. It's good for China and the world in the long term.
As high carbon-emitting countries though, China and the US are different in their energy consumption structure. China's economic development highly depends on coal, and the energy efficiency is very low.
The major problem with the US, however, rests on its lifestyle of over-consuming resources, which has set a bad example for and greatly influenced China.
Therefore, China has to change its energy utilization structure and advocate a low-carbon consuming lifestyle. At the governmental level, China needs the US to provide advanced technology for clean and high effective energy on favorable terms.
But we believe it is right that China should emphasize the principle of common but differentiated responsibilities. Considering China's current situation, it's reasonable to protect the country's actual interests of economic and social development.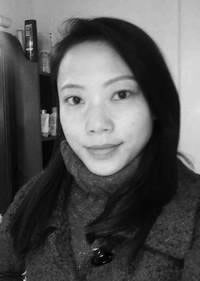 Zhang Xin, co-owner of a factory with about 300 workers in Dongguan, Guangdong Province that produces shoes and bags for export
As a trader, I am most interested in Sino-US economic and trade relations. The recent financial crisis in the US has impacted my business badly.
In previous years, I had an average of nearly $10 million of orders every year, many of which were from the US. But as early as in 2006, things went bad and orders, especially from the US, fell rapidly. To tell the truth, my firm made a loss in recent two years.
But the situation seems to be improving this year, maybe because the US begins to recover. So I hope China and the US can cooperate on economic and trade issues.
I know that some Southeast Asian countries are also mainly exporting labor-intensive products, but I am very confident in "Made in China"products.
My friends brought me some sample products made in other countries, but their quality control cannot compare with ours. I am proud that with the same prices, "Made in China"is always the best.
Moreover, after suffering brought by the financial crisis, the US needs to increase export to recover. China has such a large population and thus it's a huge market. Isn't a growing China good for the US?
In addition, each country has its own advantages and disadvantages. US movies and books impress me with their great respect to freedom and human rights. But it's not absolute, and racial discrimination is still commonly seen in the US.
Thus no one should consider themselves to be morally superior to others. The US should not react negatively to China. I believe that Obama is clever enough to know it.
China is not so powerful yet, but it has great potential.