Lee Siu Hin: Journey to My Home 2009--Building Bi-national China-US Solidarity and Understanding
Part Five: Overseas Chinese Scholars
Greeting from souther Chinese costal city of Zhuhai (where my IT office locate)! and here's my updates from China...middle of my China-U.S. bi-national solidarity trip....
Last weekend I went to northern Chinese costal city of Dalian to attend and tabling at Oct 22-24 China OCS 2009 (OCS means "Overseas Chinese Scholars") --a major Chinese overseas academia/business conference:
http://www.chinaocs.com/ocs.do
This is a government-sponsored 4-days conference aim to attract over 800 Chinese students/scholars who're currently living & working at foreign countries (some estimates there's between 50%-60% choose not to return to China after their graduations--mostly at western countries) to invite them to come to attend the conference (all OCS attendees got free hotel and food)--I also qualified as OCS to attend.
Currently Chinese government is spending large amount of money and efforts oto attract Chinese foreign students on offering research grants, favorable policies and high-paying domestic job opportunities in order to attract them to return to home to live & work--This is not the only one kind of conference in China, currently many other major Chinese cities and government agencies also organizing several dozens these types of conference annually to attract OCS. For example, I'll attend and exhibit another similar conference at southern Chinese city of Shenzhen--Nov 7-8 Conference on International Exchange of Professionals (CIEP):
http://www.ciep-sz.org.cn/

The rational of these types of conference is based on the assumption that most Chinese overseas students/scholars will eventually coming back to live and work in China--because of their cultural identity, economical opportunity at home and Chinese nationalism (there's no doubt that the economic crisis and discrimination against minorities in the major western countries is a "push factor" for them to decide to return to their homeland). Hoping that they can bring most advanced technologies and management ideas to the country. As conference slogan says OCS as migrate birds:" Regardless how far & high you'd flew away, flying back to home always will feeling most satisfied happiness")
While some conference attendees argues the effeteness of these types conference as just a "moment of glory;" yet most other aggress that "challenges means opportunities, opportunities always comes with challenges" with focus on long-term vision--a five years plan on how to accomplish this.

I enclosed you some photos from the conference (see below)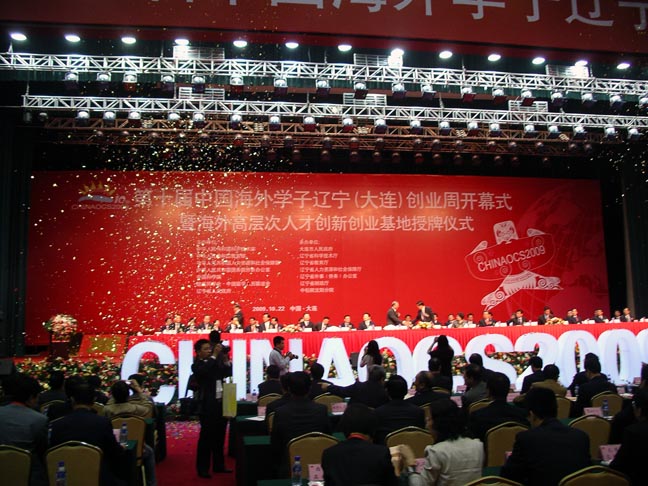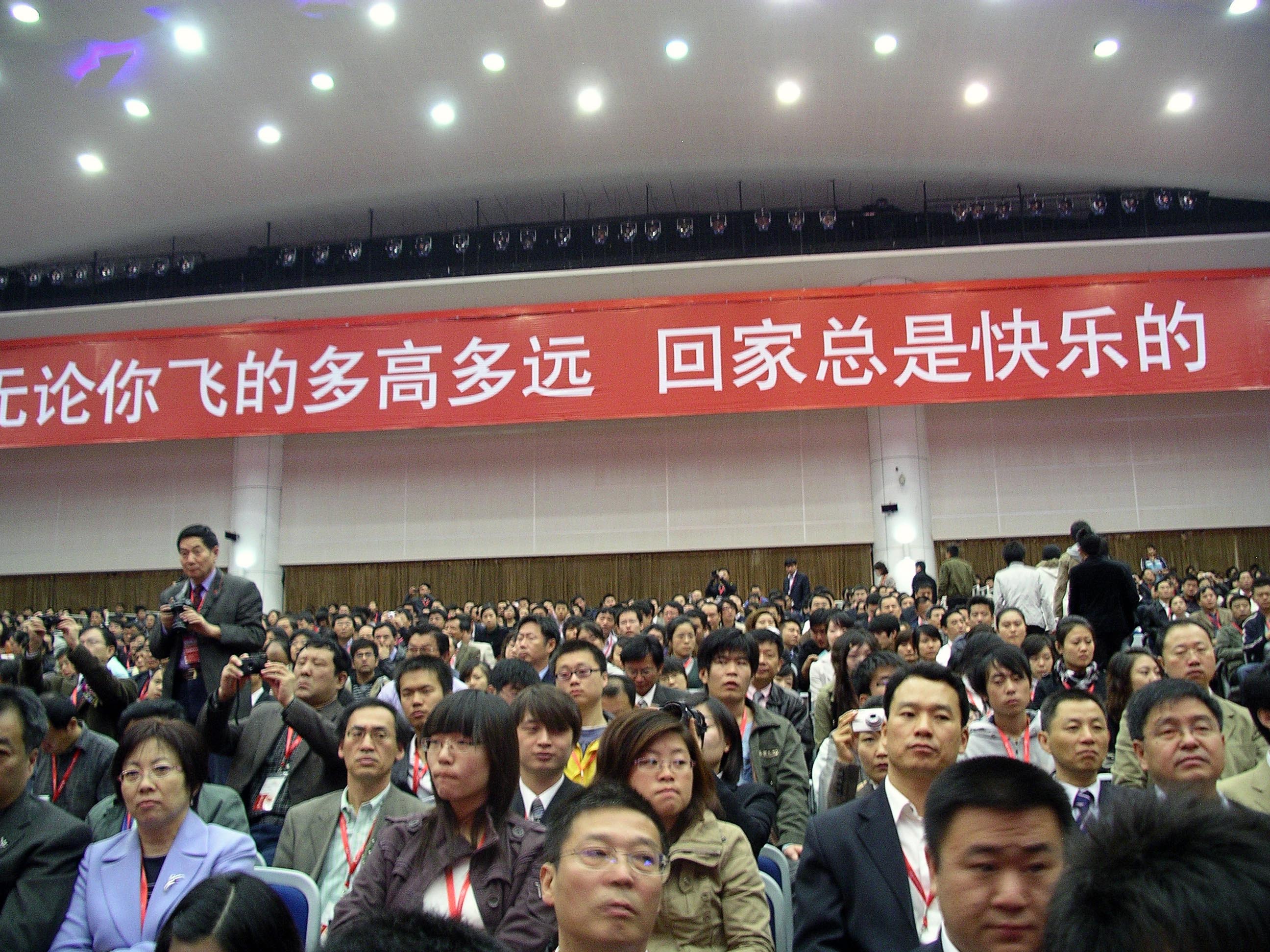 (Banner says:" Regardless how far & high you'd flew, flying back to home always will feeling most satisfied happiness")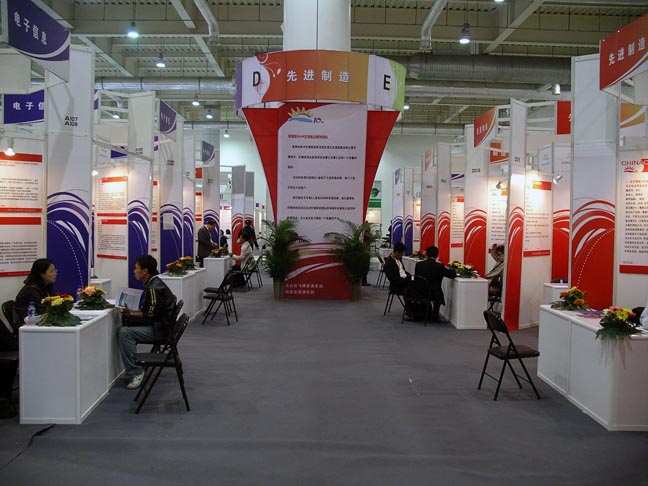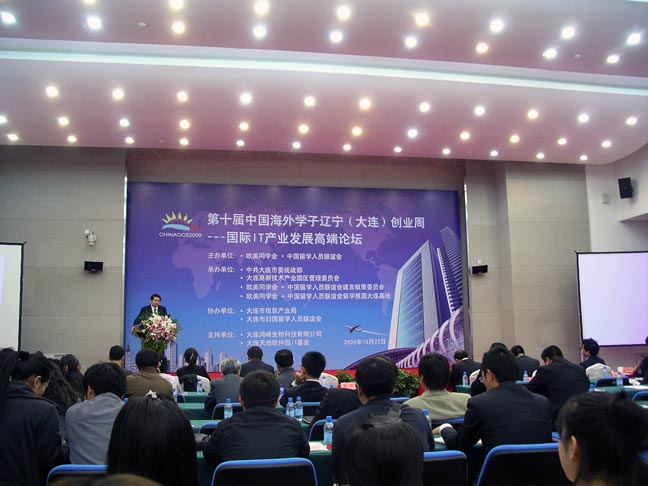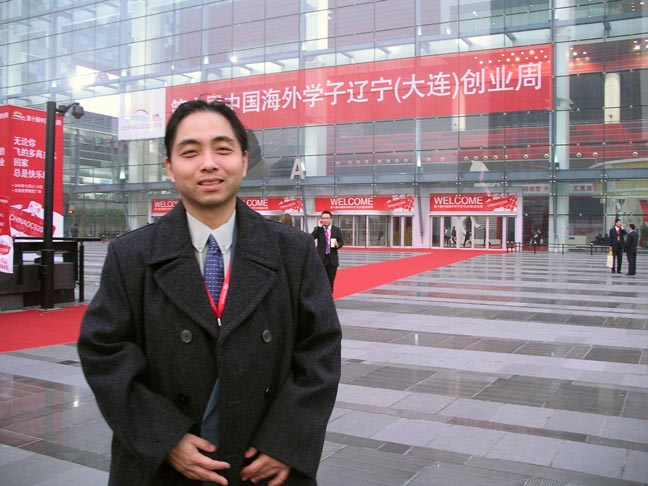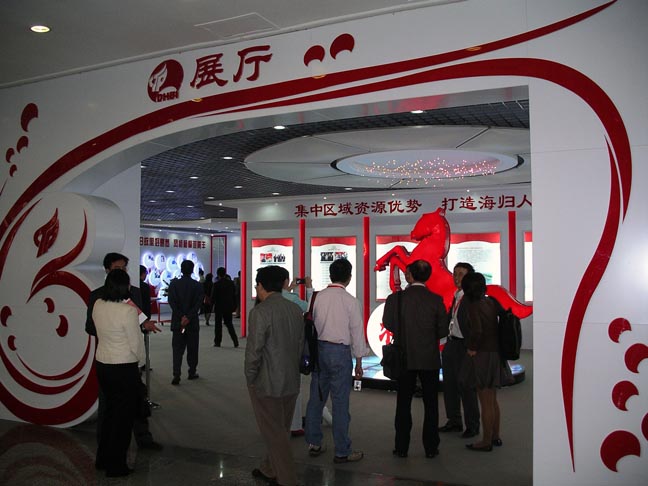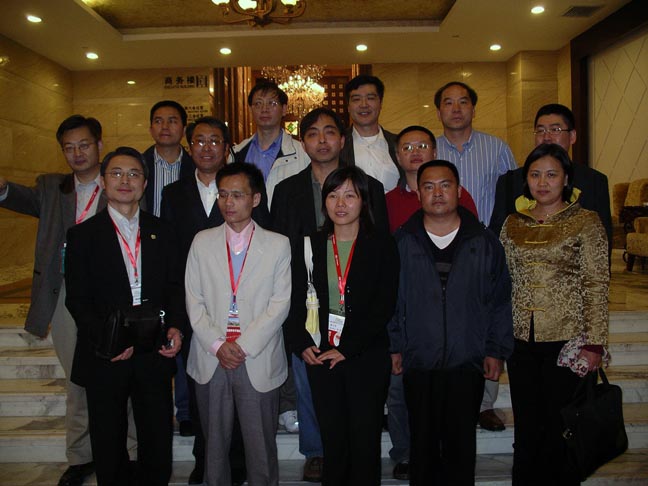 (Old generation OCSs)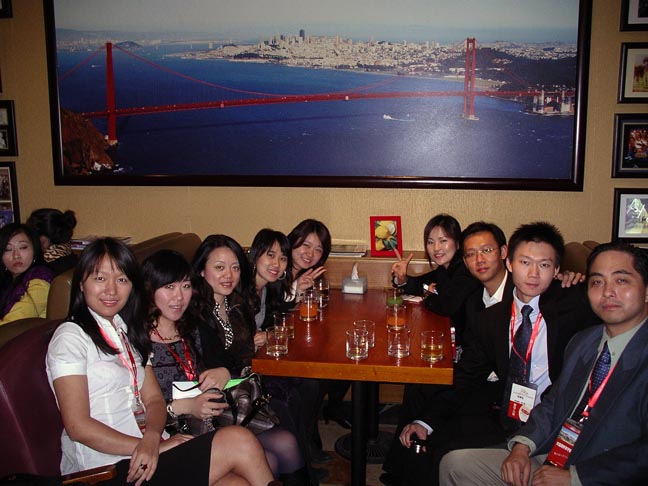 (Young generation OCSs)
Also, More Dalian Photos: One | Two | Three
More stories of my trip will be coming soon….
Previous Reports
Reports from my past trips:

Journey to My Home: June - July 2008
Lee Siu Hin
National Coordinator